0.0% Alcohol, brought to you courtesy of General Order Number One: "No Fun Allowed!"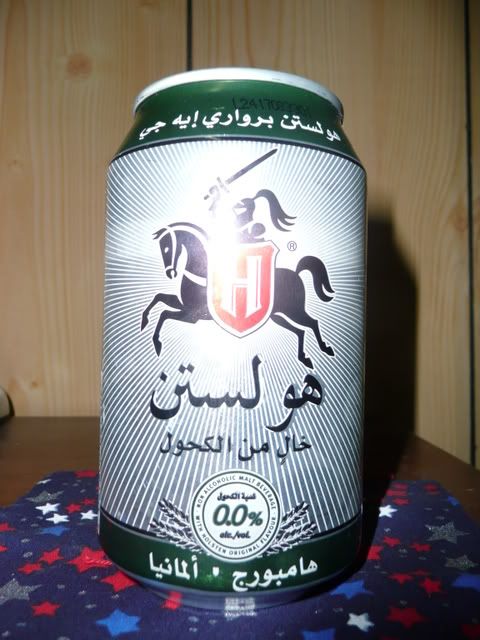 Hey diddle diddle... the horse jumped over the snake? Arabic labeling on beer, non-alcoholic beer, but...
Anyway... it was pretty gross... though I may have to snag more and make a redneck arabic windchime out of them to hang outside my trailer for the heck of it!